Guest blogger Julie Versoi
Hello, my fellow Waders!!!  Happy Halloween!!  Erin graciously gave me permission to have some fun and hopefully provide a little treat for Y'all.  I'm constantly asking Erin questions, I don't think I ever outgrew that 1,000 questions a minute stage, so I thought you might like to hear the answers to some of them.  I tried not to duplicate questions she's answered in other interviews.  I hope you enjoy my "little" interview, there are about 25 questions.  Maybe you'll learn something new about Erin, I know I did.  Flying monkeys, zombies and a band? Who would have thunk it?
You have a degree in accounting, your main character in "The Destiny Factor" (written under the pen name D.J. Jouett) worked in forensic accounting. Is that the area you were interested in going into?
I was privileged to work a year for a law firm that specialized in acquisitions and mergers. My job was to track the P&L statement to the income/expense statement and then to the supporting statements. IRS has nothing on a forensic accountant. FAs leave no stone unturned, it was exciting and very informative.
You have family members that work in law enforcement, did you ever consider going into law enforcement?
No. My brother and father are in law enforcement. I grew up listening to "cops and killers" stories around the dinner table. Dad is in CID (Criminal Investigation Division) and my brother was an undercover Narc agent on a Metro Force until the twins were born. His wife asked him to give it up because it was so dangerous. He became a crime scene investigator and is very good at that sort of thing. He is now a Sergeant over CID. They work in different cities. I pick their brains constantly. They are a wealth of information and love it when their cases appear in my books.
Have you ever had a book that you started writing and then just dropped because it wasn't going anywhere?
I'm one of those writers that thinks, "Oh, wow wouldn't that shock the readers?" Then I write to that end. My books often take 90 degree turns and end up with something I hadn't considered which makes it very interesting for me (as a reader).
In a previous interview or one of your FB author profile sessions, you mentioned that Alex encouraged you to begin writing because you would tell her bedtime stories. Did any of those bedtime stories become one of your books?
Yes, "Too Strong to Die" was an ongoing nightly story for her. She said, "You should write this down." So I did. It was my first #1 Best Seller.
How do you decide the names for your characters? 
I like unusual names or names that roll off the tongue easily. I try not to use names I've seen in other author's books.
You set a personal goal of having 10 books released by the end of 2018,  and so far you've released 8 and #9 is with your editor. As a reader, I'm thrilled to get that many books from a writer I enjoy but as a writer how has it been working toward that goal? Why did you decide on 10 and what do you think your goal for 2019 will be?
Honestly, it has been easy. I have about twenty ideas lined up and most of them I've partially written. I think it has been hard on my personal life. Although Alex is super understanding and supportive, she admits she would like more of my time. I don't plan to write as many books in 2019. After my first book was released, I set a goal for the monthly income I wanted to realize from my writing. Based on it, I knew I had to have ten books available to reach my goal. I actually reached it with eight so "Wrongly Accused" and "Shakespeare Undercover" will be lagniappe.   (Julie pauses to look up lagniappe.)
Do your parents or siblings read your books? Do they ever discuss the books with you, let you know what they thought? How often do you self-censor while writing because you have the thought, "Mom might read this" or Dad, brother, mother-in-law, etc.
My entire adult family reads my books. Alex tends to censor more than I do. She often makes me take out something she feels uncomfortable with. I have no problem with that. My awesome editor often reigns me in too, and she is always right.
You've mentioned that you've traveled quite a bit, that you've been to every state and you recently went on an Alaskan cruise. Where have you not been in the US and\or around the world that you would like to make your next destination?
I am a true homebody. I don't like to travel but will go somewhere major once a year because Alex wants to. We always have a great deal of fun, but I worry about my little Tank and our cat Candy. Now we have Sweetie. So we are building quite a menagerie.
You mentioned in FB that you play the guitar, what type of music do you play? Is that one of the ways you unwind?
In high school and college, I played with a five-piece all-girl band. It was a lot of fun and a great way to meet girls. That was before I met Alex. I'm from Texas so I gotta' love Country and Western music.
How do you think your writing has changed over the past year?
My editor Susan Hughes has made a tremendous improvement in my writing. She has taught me to be more precise and to the point. She's tightened up my storytelling and helps me stay with my timelines. I was lucky to find Susan. One reviewer trashed one of my books and ended the tirade with "at least there were no typos." That was a great accomplishment. I rarely read a book that has no typos. You know, I don't even remember the nasty things the reviewer said. I was just thrilled to have a book with no typos.
Do you have any plans of writing any more mainstream books as DJ Jouett or are you strictly a lesfic author now?
I considered it, but there aren't enough hours in the day to write as two people. I love lesfic and write it just like I would a straight book except my main characters are both women.
How many times have you watched Wonder Woman?
I've lost count.
Since this is a Halloween treat for your Waders, how do you feel about scary movies? Love 'em? Hate 'em? Watch them but then sleep with the lights on for a week?
When I was sixteen my best friend was a cult follower of a movie titled "Night of the Living Dead." She pestered me until I watched it. MY GOD! I remember sneaking into Mom and Dad's bedroom and sleeping at the foot of their bed. I couldn't open the door to the back yard to let the dog out without slamming and locking it as fast as possible. And no way was I going outside after dark. I decided it was insane to let myself be scared by a movie. You know "Garbage in, Garbage out!" I have never watched another horror movie or TV series. I have a vivid imagination and it goes crazy when things like zombies are stalking around in it.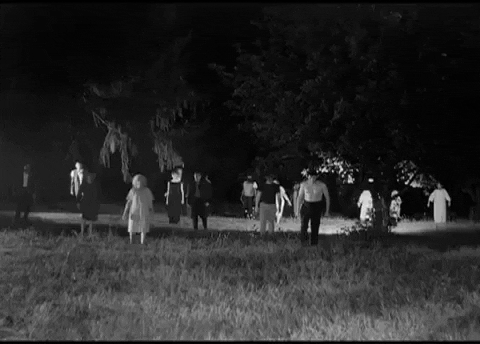 What was the favorite Halloween costume you have ever worn, childhood or adulthood? Are you dressing up this year?
One year my entire family dressed up in costumes from the Wizard of Oz. Of course, I was a flying monkey. It was a cool costume. This year I am a spider web. I did win most original costume at the party Alex and I attended.
I will need to see a picture of you in the flying monkey costume to confirm.  How old were you?
Twenty-seven it was in support of a Halloween Carnival at the Twin's school
You mentioned in an interview that your favorite book is "Tryst" by Elswyth Thane, what is it about that book that makes it your favorite?
It is a love story with a definite twist.
Of all the characters you have written, which one is the most like you? 
I love Sloan Cartwright in "Three Times as Deadly." I wrote that book when Alex and I were playing, "What would you do if this happened?" Sloan is very much like me in the way she treated her wife and needed her in her life.
Do you ever base a book around something just because you have an interest in researching the subject? Have you ever been hurt researching a book?
I have been in the throes of a book that took a twist I hadn't expected. I would stop writing and go do some hands-on research into the direction the book was taking. "Three Times as Deadly" was such a book. I've never been hurt researching a book.
Do you ever get recognized in public by readers?
All the time. As you know, I keep a very low profile, but I rarely go to a big event without someone running up to me and whispering, "Are you, Erin Wade?"
How did it feel the first time you were recognized?
Surprised. Our genre is such a small segment of the population, I am surprised at how many people read our novels. I have a large number of straight readers. When someone asks to join my Facebook page, I always look at their page before approving the request. If there is an inordinate amount of profanity or drama on their page, I decline the request. I also decline requests from people who are on political rants. When I look at their page and they are obviously married, I always PM them and point out that I am a lesbian writer. They always thank me for contacting them and say they are aware that I write lesfic but that they love my stories. I am always surprised when a woman approaches me with a husband in tow and asks me to autograph her book. I think the world, in general, is becoming more accepting of others and their lifestyles.
Do you think you will ever attend a lesfic convention?
When things slow down for us we plan to do that. I would never go without Alex.
How much input does Alex have in your books? Does she read them as you're writing or do you wait until you have a finished product before she reads it?
Alex has tremendous input into my books. My mode of operation is to write the first ten to fifteen chapters of a book which gives her a good idea about the characters and direction the book is headed. She reads it. If she says, "How soon can I read the rest of this?" I know I'm good to go. If she says, "This didn't grab my attention," I go back to the computer. "Living Two Lives" was such a book. I added the first paragraph after Alex told me it didn't grab her attention in the beginning.
With "Don't Dare the Devil" you ventured into the paranormal, do you have any hopes\plans of venturing into any other genres? Sci-fi? Dystonia? Maybe a story with witches or spirits?
Not really. "Don't Dare the Devil" was fun to write, but I don't have anything like it on the back burner. I wrote, "Don't Dare the Devil" on a dare from Deborah Gonzalez. If I do a follow-up, it will be way down the road. I have a lot in front of it. I am wrapping up a Trilogy that I have been working on since 2012 so we will all have an opportunity to see how my writing has evolved over the years. The Trilogy Title is The Evolution of a Witch. That sounds like I am getting away from my Action/Adventure/Romance writing. Trust me, I am not. I personally think it has some of my best twists, turns, and surprises. I hope my readers like it.
Isn't Deborah Gonzalez the person that dubbed your fans "Waders"?
Yes, Deborah has been an inspiration to me and a heck of a promotion guru. She coined the phrase "Erin's Waders".
Over the past few months, you have mentioned that you are considering doing a sequel to one or two of your books. Are any of those currently in the works?
I do have a sequel to "Too Strong to Die" with Christine and Ricky called "Doomsday Cruise." I also plan to do one with Trin and Heather from "The Roughneck & The Lady". I know a lot about oil rigs and the oil industry in Texas. I find it fascinating and have witnessed some very shady deals in the industry.
There are two months left in 2018, what are you looking forward to over the holiday season?
Alex gets two weeks off at Christmas. I'm looking forward to spending a lot of time with her. This time of the year is family time for us. My family is coming for Halloween so the twins and their friends can hand out candy at our house. Thanksgiving is always a dinner at my parent's home and Christmas will be at our house this year so we're excited about that.
Thank you for indulging me and allowing me to play reporter.  I appreciate you taking the time, I know your schedule is crazy busy right now.  Take a moment to relax with a cup of coffee then get back to writing, The Waders are waiting!! ❤